Avyan NDA Coaching in Delhi
Your Gateway to Success
Avyan NDA Coaching in Delhi is a renowned center located in the South Delhi region. We specialize in providing top-quality training to NDA entrance examination aspirants. Being a top NDA institute in Delhi, we share a proven track record of success. As a leading center, we help students achieve their dreams of joining the prestigious NDA.
A venture headed by Mr. Surendra Kumar, Avyan prepares students for defense exams, such as NDA, SSB SSC-CGL, and more. Avyan is a harbinger of productive and creative education in the south of Delhi. We also provide a unique facility for online and offline live classes. We are known as the best NDA coaching center in Delhi. At Avyan, we offer foundation and integrated courses. Students can choose as per their preparation basis. Our courses enable students to get updated and acquire new skills on the go. Our mission is to perfect students to excel in competitive exams.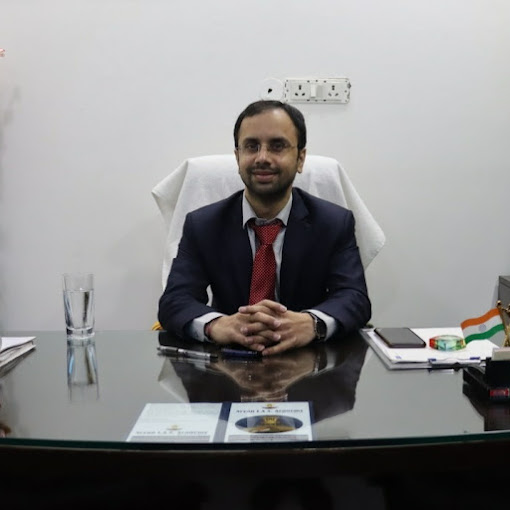 NDA Coaching in Delhi: 2023
Upcoming Batch
Enroll to Best NDA Institute in Delhi to crack NDA entrance & serve the nation with honor and pride
A strong foundation and comprehensive preparation are equally important to crack NDA. Thus, we provide the best guidance to fulfill your NDA dream. Our courses focus on building a strong conceptual understanding and problem-solving skills. We conduct practice exercises, mock tests, and personalized feedback to track students' progress.
Our Best Selling NDA Foundation Course
Our center offers specialized foundation courses that lay a strong groundwork for aspirants. Our NDA foundation course focuses on the understanding of fundamental subjects. It covers subjects like Mathematics, English, GK, and more.
Next Batch: Upcoming Course Fees: INR 25,000/- Only
2023 Online/Office NDA Courses Info
Our center offers a state-of-the-art learning environment that is conducive to effective learning. We have modern facilities to ensure students can access the best resources. We provide a nurturing and stimulating atmosphere where students focus on preparation. We also offer online and offline NDA courses. It's one of many qualities that set Avyan apart from others. So, if you also wish to excel in NDA entrance, join Avyan NDA Academy in Delhi to live your dreams.
Online NDA Course
Our online classes offer the flexibility to learn at one's own pace and schedule. Students can benefit from the expertise of our experienced faculty members. They deliver interactive and engaging sessions through virtual platforms.
Offline NDA Course
Our offline classes provide an immersive learning environment to the aspirants. Students can interact with experienced faculty members face-to-face. It enables students to actively participate in classroom discussions.
Best NDA Coaching in Delhi- Avyan IAS Academy
Students who wish to appear for the NDA exam and prefer to take coaching classes from result oriented coaching institutes.  Avyan ias academy provides the best faculty and guidance besides the other NDA coaching institutes for training and preparation for NDA exam. Avyan Ias academy provides wholesome preparation and study for the NDA exam.
There are many success stories of students who crack the NDA exam by joining Avyan Ias academy coaching and study materials which helps improve your chances of success. There are 33+ NDA Coaching Classes in Delhi from which Avyan Ias academy helps aspirants to enhance their NDA Preparation.

Being in a constantly competitive environment will boost your performance and also propel your NDA preparation in the right direction. There is no substitute for the Avyan Ias academy NDA coaching institutes when it comes to extensive preparation. Here's how we known for the best coaching in Delhi for the NDA exam will enhance your chances and help you get better in the game.
Our Live Class
Where learning becomes an engaging and interactive process
Our faculties are subject matter experts. They hold a profound understanding of the NDA exam pattern, syllabus, and the best strategies to excel in the examination. They have a strong academic background and years of experience coaching students for the NDA. They are well-versed in the intricacies of each subject. It ensures that students receive comprehensive and accurate guidance.
Our live classes provide a real-time learning experience. It allows students to engage with our expert faculty and classmates actively. Students will join virtual classrooms & interact with faculty members via live video sessions. Join Avyan's live classes to get guidance from our exceptional faculty members.
Benefits of NDA Live Classes
Convenient Mode of Learning
Expert Faculties with 15+years of Experience
Fixed Classes for Live Sessions
Structured Learning Schedule
Peer-to-peer Interaction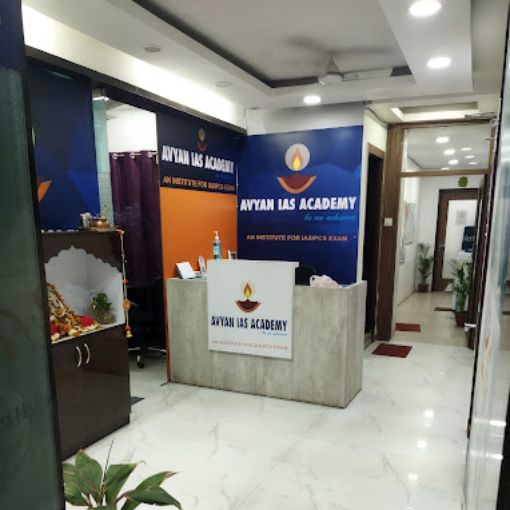 Join Avyan NDA Coaching Centre in Delhi to Crack the Exam in One-Go
At Avyan, we provide personalized attention and guidance to each student. We understand that every student is unique and has different learning needs. Our faculty members focus on providing individualized support and mentoring to students. They address their doubts, clarify concepts, and guide them throughout the preparation. We aim to nurture each student's strengths and help them overcome challenges. It's why we are known as the best NDA academy in Delhi.
Join Avyan to start your journey towards a bright career in the Indian Armed Forces. Our dedicated faculties are always available to help you fulfill your dreams. So, if you have realized your dream of serving the nation with honor and pride, enroll today. Join the best NDA coaching in Delhi to guide you on the path to success.
Note: At Avyan Ias Academy, students need access to the best learning environment, the best teachers, and the best learning materials to help our students succeed fast. We provide quality research study materials, offline courses, live courses and various tests to help you achieve a good result in your exams.
Currently, there are many coaching institutes in Delhi but Avyan IAS Academy is the best training center for IAS, IPS, IFS, IRS, CSIR NET, NDA and UGC Net.